GridGames.ID – Mobile Legends is a game that is played by 10 people with 5 vs 5.
For the placement of Mobile Legends spots, it is usually filled with 2 top people, 1 mid person and 2 bottom people.
The first goal of playing Mobile Legends is to destroy the enemy turret and get a lot of gold.
Also Read: Playing PUBG Mobile to get a discount? Come on, Login Before Season 8 Starts!
In addition to destroying the turret, you must buy items that match the hero used.
Certain items also work to overcome your opponent's hero.
This time there is a unique story, friend of GridGames.
There is a hero named Johnson, why is it called Johnson?
The story of the hero Johnson is a rugby athlete who is very famous in his city.
He has a big body, strong and ready to beat his opponents.
When going to play Johnson will cross the field of play and the audience is always cheering his name.
Time after time Johnson experienced terrible events that made his life drastically decline.
At that time Johnson was driving a car, until at a crossroads he met a small child who was about to cross.
Also Read: PT. KAI Makes PUBG Mobile & Mobile Legends Tournament, Let's Register!
There is magic, there is great power in Johnson with his sports car.
Johnson's body fused with his car.
With these strengths, Johnson is now more synergistic.
The story is immortalized as a Mobile Legends hero, Johnson.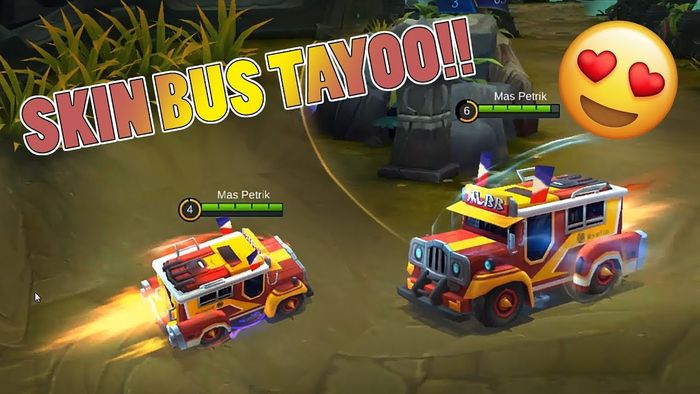 Doc. Youtube
Johnson Skin Bus
Johnson by Mobile Legends circles is called "Tayo".
Yep, that's right, it looks like a car and is fast.
How are you? The story of this tank is magical, isn't it?
PROMOTED CONTENT




Featured Videos