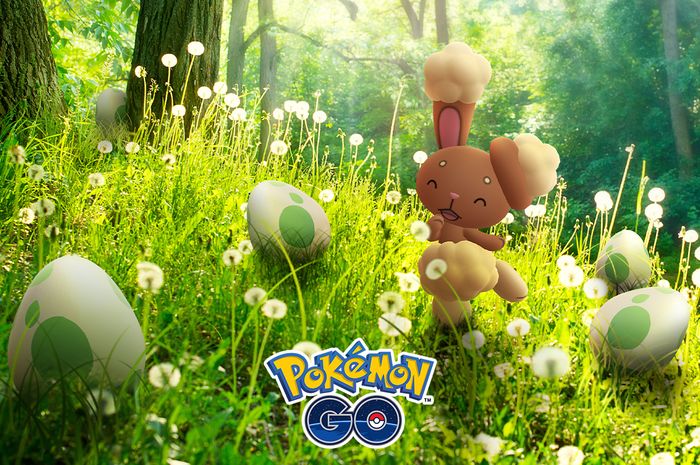 pokemongolive.com
Pokemon Go – Eggstravaganza
GridGames.ID – Pokemon Go again presents the "Eggstravaganza" event in the game which has been present for three years in a row, starting on April 16.
Pokemon like Pichu, Smoochum, and Magby will all hatch from 2 KM eggs, and the game shows that the egg pool, which can determine which Pokemon hatch from which type of egg, will be reshuffled.
Reporting from the Comicbook page, players will later get twice as many Candy as hatched eggs and the Candy is useful for helping players strengthen their newly hatched Pokemon.
Also Read: A Total Of 30 Million Dollars, The First Online Fortnite World Cup Held!
Lucky Eggs will also last twice as long, so players can earn extra XP as they play.
Eggstravaganza is also present in celebration of the Easter holiday, it would make sense if there was a Rabbit Pokemon or the first rabbit Pokemon presented in the game.
In addition, Pokemon Go also announced that Buneary will add Shiny to the game, where if players are lucky, players will find Shiny from Rabbit Pokemon.
Get your shoelaces tied and Incubators ready! ????????♂️????♀️
An eggs-traordinary event is coming soon to Pokémon GO!https://t.co/usEqAuhr0R pic.twitter.com/nZXUbVvB3B

— Pokémon GO (@PokemonGoApp) April 9, 2021
Shiny Pokemon have alternate colors than their normal parts and are usually very rare. Shiny Buneary has pink fur, making it one of the cutest Shiny Pokemon in the game.
Also Read: Asus Reportedly Will Release the Second Generation ROG Phone in Mid-2019
Players may also encounter different Pokemon when they hatch from previous eggs in this year's Eggstravaganza event.
Additionally, there is a limited time of in-game Field Research Egg-focused that will be available during this event.
The Eggstravaganza event itself will start on April 16 and end on April 23, 2021. Are any of you looking forward to the Eggstravaganza event every year?
PROMOTED CONTENT




Featured Videos