GridGamesID – This game from Clash of Clans (COC) has had a lot of fans since its release.
One of the reasons is that it doesn't take long to wait for an upgrade like in a regular COC game.
In a few moments, Clash Royale immediately became a popular game and got its own esports tournament.
Also Read: BEKRAF Game Prime 2021 Clash of Titans Tournament Followed by 8 eSports Teams
Most recently, this game will be contested at the 2021 World Cyber ​​Games (WCG) in China.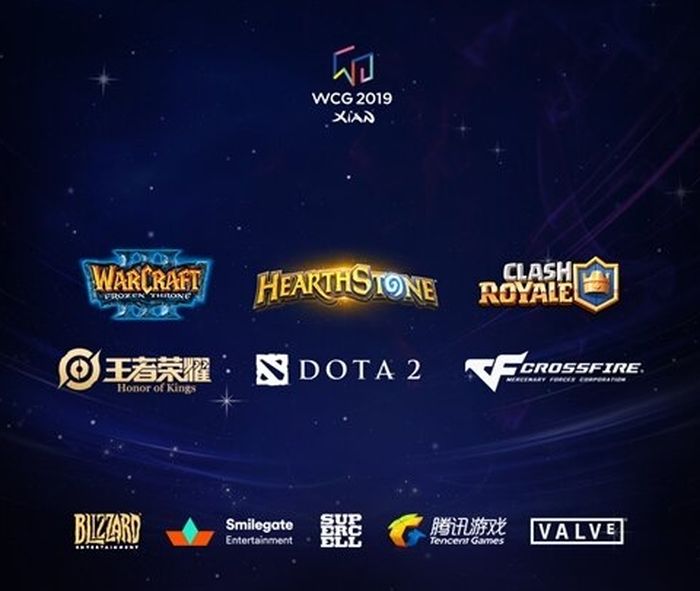 Global Invent
World Cyber ​​Games 2021
Interestingly, in this WCG event there will be two Clash Royale tournaments held.
Here are the details.
First, there was a mini-tournament which was participated by several top teams from a number of regions, namely Asia, China and West.
Here are the teams competing in this year WCG 2021!

The games begin July 18-21! #WCG #CRL #ClashRoyale

Who will take the WCG Crown? pic.twitter.com/FCoCokkdRS

— Clash Royale Esports (@EsportsRoyaleEN) July 11, 2021
Each region is represented by the three best teams based on the results of the Clash Royale League (CRL) Spring Season.
Representing the Asian region, there are PONOS, GameWith, and Chaos Theory teams.
From China represented by Nova Esports, LGD, and W.Edgm. Meanwhile, the West region was represented by Team Liquid, SK Gaming, and Immortal.
Also Read: Welcome To Royale Pass Season 8 Officially Released at Tencent Games!
This mini tournament will last 3 rounds. The first half will be a 1vs1 match, then the second half will be a 2vs2 match.
Closed with the last round with 1vs1. Later, the two best regions will be taken to enter the final round.
The second mini tournament was also held by featuring some of the best teams from 4 other regions, namely APAC, America, Europe, and China.
Each region will send 2 representatives in this tournament. This is the division.
Also Read: Due to Cheating, Clash Royale Players Are Banned From Playing For 12 Months
WCG will also host a individual tournament with 2 representatives from each region.

Americas:https://t.co/CeJzXpVZIO
Europe:https://t.co/qHC3zhFIpk
APAC:https://t.co/ORejQxZVER
China:https://t.co/7eoLwbucwW

The first stage (round robin) will be from 18th to 19th of July. pic.twitter.com/WhSYzCQMOL

— RoyaleAPI News (@RoyaleAPI_News) July 16, 2021
Oh yes, you can also watch some of the matches on WCG via streaming on the WCG Youtube and Twitch channels.
PROMOTED CONTENT




Featured Videos