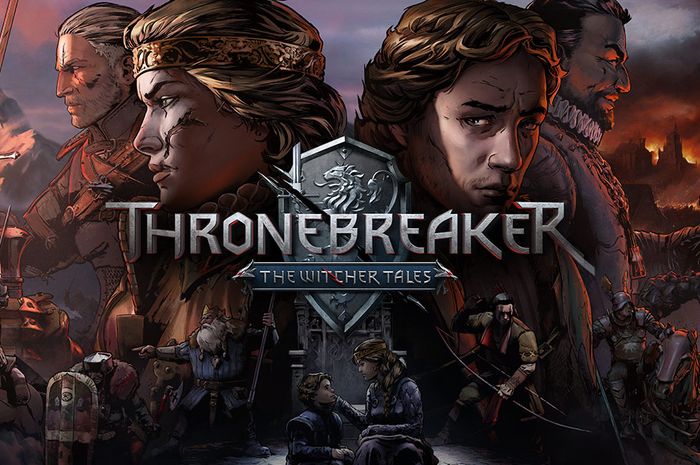 pocket gamer
Thronebreaker: The Witcher Tales
GridGames.ID – Shocking news spread again when one of the most awaited card-battle RPG games, Thronebreaker: The Witcher Tales, was suddenly released for the iOS platform.
This game was first launched for PC in 2021.
Back then, Thronebreaker received glowing reviews for its interesting mix of exploration and card battles.
Also Read: Monster Rancher 2, PS1 Game Will Be Moved to Mobile and Nintendo Switch Platforms
This game from CD Projekt SA will let you explore the Northern Realms.
In Thronebreaker: The Witcher Tales, you will get the role of Queen Meve.
The goal of the game is to build an army to reclaim his throne as ruler of Rivia and Lyria against the ruthless invasion of Nilfgaard.
The gameplay, which combines exploration with card-battle intensely and strategically, does look similar to the Gwent game title.
However, many changes are made to the card game here, where most of the battles serve to solve the presented puzzles.
Also Read: Arknights Introduces a New Story With the Theme Song Steve Aoki
The story of each character in Thronebreaker can be said to be a real draw that is presented.
The reason is, some character backgrounds will be revealed after you do card battles.
Thronebreaker: The Witcher Tales has arrived on iOS!

You can now purchase the game from @AppStore: https://t.co/0kNDfBDmZs

More information: https://t.co/jiNUk3I9n8 pic.twitter.com/Ms9BbcPC0K

— The Witcher (@witchergame) July 9, 2021
Also Read: Finally! Black Desert Mobile Presents New Awakening Class Features
Porting this game to the iOS platform will introduce special touchscreen controls that are used on the move.
Save-cloud support also makes it easier for you to play between platforms such as PC and mobile.
Unfortunately, Thronebreaker: The Witcher Tales is not available for free, guys.
You have to spend around IDR 140 thousand to be able to buy it on the App Store.
PROMOTED CONTENT




Featured Videos