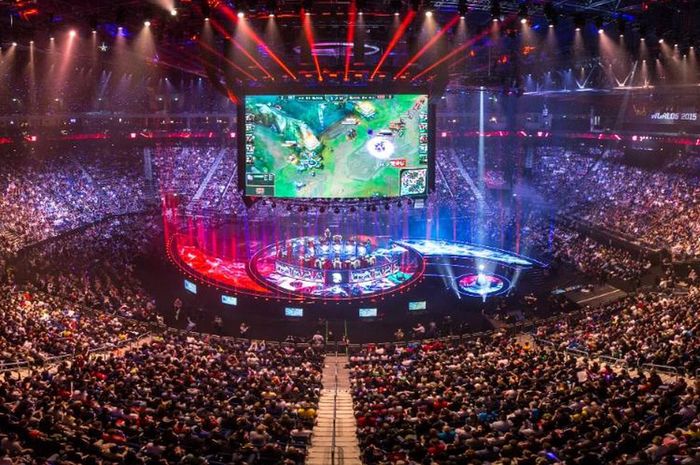 League of Legends World Championship
GridGames.id – The League of Legends World Championship tournament will be held again in Europe this year.
Starting October 2, 2021, the League of Legends World Championship will be held in Berlin, Germany.
However, before the competition started, several LEC (League of Legends European Championship) coaches had criticized it.
Also Read: Leaked Mobile Version of League of Legends Game Reappears, Satisfactory?
Uniquely, complaints and criticisms are not addressed to the tournament system, but to the internet network.
For esports competition participants, it's no secret that the internet network in Berlin is quite disappointing from year to year.
As a result of the internet network, of course, hindered the team's training.
In fact, in recent months, several LEC teams have started training and preparing for the LEC.
Unfortunately, the esports team's training in Berlin was interrupted due to an unstable network.
In fact, Spylce esports team coach Hadrien 'Duke' Forestier tweeted about the current state of the internet.
Also Read: Nike Releases Jersey for China's League of Legends eSports Team
Worse, they often experience no internet at all for practice.
Day 5: still no internet, we don't know if we will still be alive for Gauntlet.

Jokes aside, I don't understand how one of the biggest esport league in the world stays in fucking Berlin. This split we lost more than 2 full weeks of practice because of internet being down.

— Duke (@Duke_Esports) September 9, 2021
Duke explained, for the last 3 years there has been no development on the internet in Berlin, as reported by Dot Esports.
The same opinion was also expressed by Schalke 04 player, Andrei 'Odamne' Pascu through his Twitter account.
We don't have internet half the time also dw

— Andrei Pascu (@OdoamneLoL) September 9, 2021
He revealed that almost all day there was no internet network.
Quoting Dot Esports, the use of cables and infrastructure in Berlin is the cause of internet disruptions that occur.
This is because the Fiber Optic network has not been used in Berlin.
Even the available speed is only 50 mbps on average, even though what is needed is at least 250 mbps.
It seems that Indonesia is not the only country that must pay attention to infrastructure if it wants to advance the esports industry.
PROMOTED CONTENT




Featured Videos