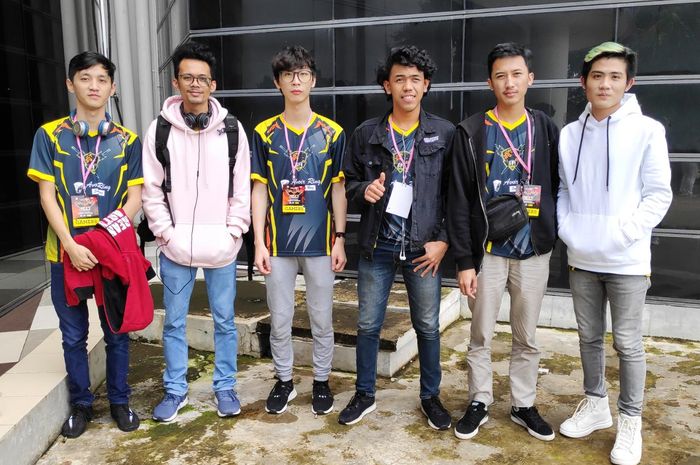 GridGames
SFI eSports Omega in the Mobile Legends NEXT competition
GridGames.ID – There is a pro team participating in the NEXT competition held by GridGames X HAI and the Indonesian Ministry of Tourism, you know.
SFI eSports competed in this Mobile Legends competition in the general category.
However, the team whose name is already familiar to gamers is not the main team from SFI eSports, but the second team called SFI eSports Omega.
Also Read: These are the 16 General Teams that made it to the Second Round in the NEXT Tournament
SFI Omega is both under the aegis of SFI eSports in the Mobile Legends division which was just formed a month ago.
SFI eSports Omega is one of the teams that managed to win for the general category and will enter the eighth final of the NEXT competition on the first day (24/1).
The following are the results of their matches in the first day of NEXT qualifying: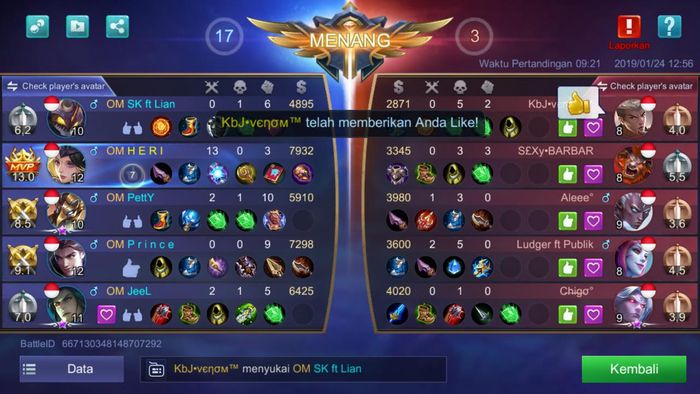 GridGames
SFI eSports Omega VS Legends match results in NEXT competition
The leader, Heri, managed to become MVP by using the Lunox hero when defeating the Legends team. Heri is a specialist in being a midlaner.
Meanwhile, Prince uses Claude, Sk ft Lian with Belerick, PettY with Kaja, and JeeL with Leomord.
Their game was very short against the Legends team, because they only spent 9 minutes 21 seconds with 17-3 kills.
Also Read: BTK Reborn Becomes the First Team to Win in the NEXT SMA Category
Heri as the leader of SFI eSports Omega said they knew about this competition from social media and the reason why they wanted to join this competition was because of the attractive prizes.
SFI eSports Omega will advance to the eighth final for the general category in this NEXT competition against team 9teen today (24/1).
PROMOTED CONTENT




Featured Videos