GridGames.ID – Although the Covid-19 outbreak is still engulfing the country and it is not clear when this pandemic will end, one thing is for sure, MPL ID Season 7 is ready to entertain Mobile Legends fans.
Mobile Legends Professional League Indonesia (MPL ID) Season 7 will be held with a Regular Season round which will begin on February 26, 2021.
Still the same as the previous seasons, in the Regular Season round there are 8 teams that are ready to compete.
None other than Alter Ego Esports, AURAFIRE, Bigetron Alpha, Evos Legends, Geek Fam ID, Genflix Aerowolf, RRQ Hoshi and ONIC Esports.
Also Read: Moonton Ready to Hold MPL ID League Season 7 End of February 2021 Februari
In addition to fighting for the top of the standings, these professional teams also have to compete to secure the playoffs tickets.
The six best teams will compete in the MPL ID Season 7 playoffs after completing 8 weeks of the Regular Season round.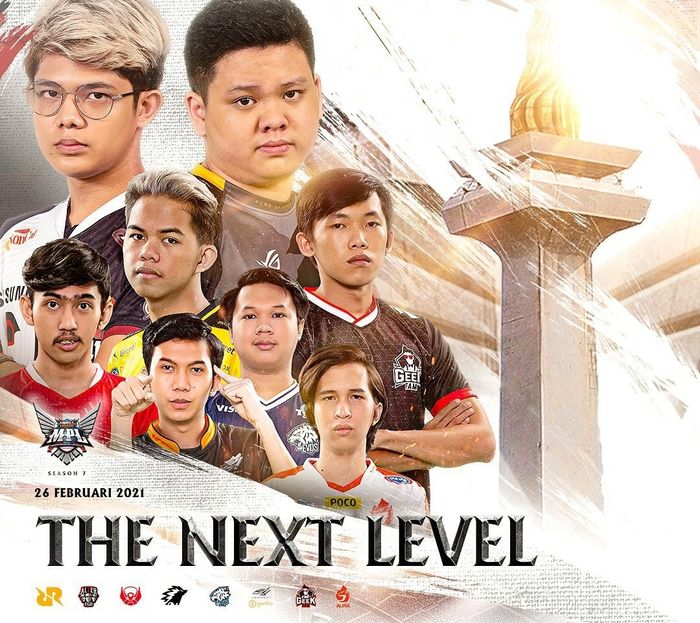 instagram/mpl.id.official
MPL ID Season 7
MPL Indonesia itself has officially announced the players who will definitely show their fangs in MPL ID Season 7 through their social media accounts.
Also Read: RRQ XIN Reveals Wants to Take a Break and Not Play in MPL ID Season 7
Kuy, just check the roster of the 8 teams that will be fighting in MPL ID Season 7.
1. Alter Ego Esports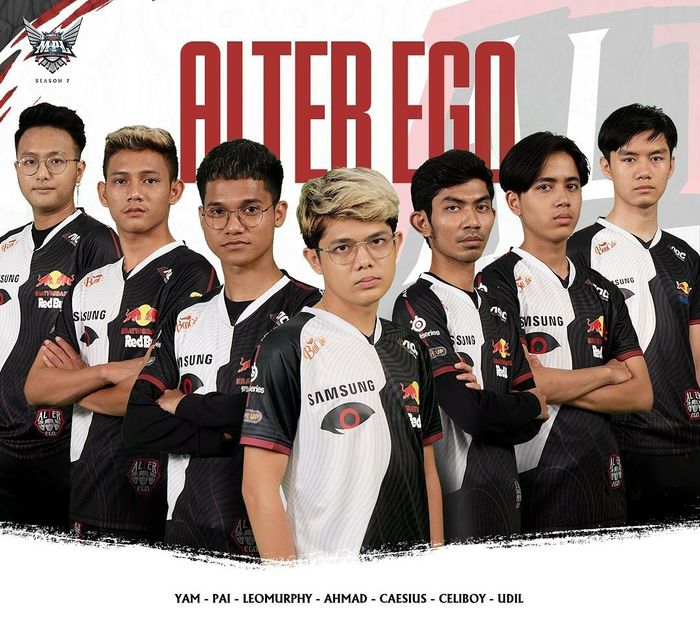 instagram/mpl.id.official
Alter Ego Esports MPL ID S7
In MPL ID Season 7, Alter Ego decided not to add to the roster, where they will fight in Season 7 with the same roster as before.
It seems, runner up Season 6 has trusted the previous roster to maintain the winning roster.
Alter Ego will exert its power in MPL ID Season 7 through 7 players, namely Yam, Pai, LeoMurphy, Ahmad, Caesius, Celiboy and Udil.
Also Read: Less Maximum Gameplay, RRQ and Alter Ego Failed To Get To The M2 Final!
2. RRQ Hoshi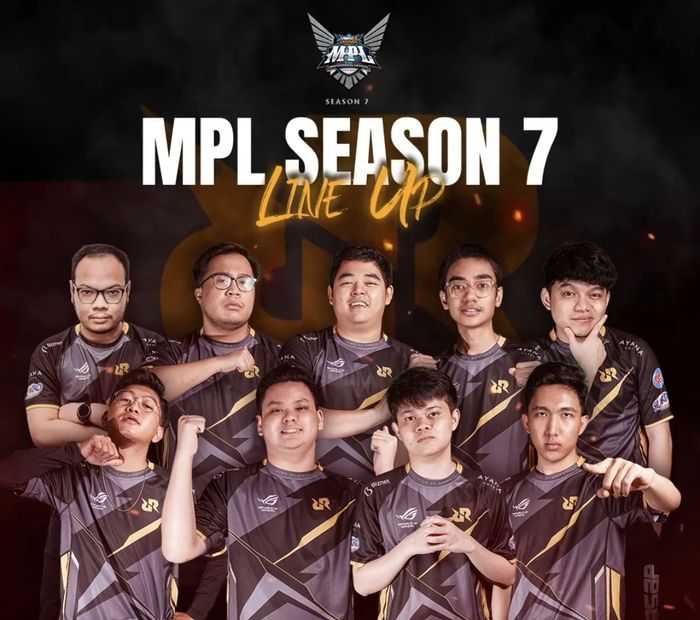 instagram/mpl.id.official
RRQ Hoshi MPL ID S7
For MPL ID Season 7, RRQ Hoshi just made a few changes regarding the roster.
They deployed 7 of the best players where 5 of them were still the same as last Season 6 and 2 new players who were expected to bring victory in this season.
R7, Lemon, Wizzking, Alberttt and VYN the old players will be united with Psychoo who last season was still part of Onic and Taka who previously also played in Bigetron Alpha.
Small changes from RRQ Hoshi can also be seen from the coach who has just "returned", namely who else if not Acil.
Also Read: Rumored to Move from RRQ, XINNN: I'm Not Going Anywhere
3. Evos Legends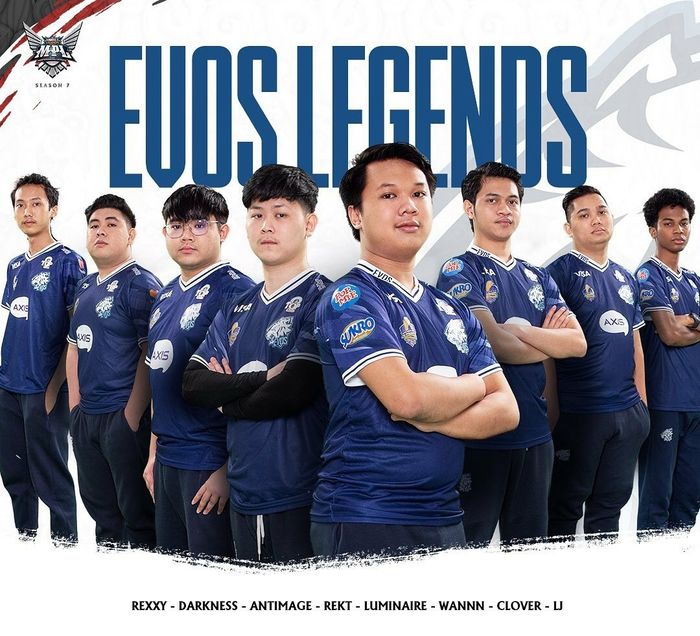 instagram/mpl.id.official
Evos Legends MPL ID S7
Significant roster changes can be seen from Evos Legends in the face of MPL ID Season 7.
The team with the White Tiger mascot deployed 8 of the best players, of which 5 new players were present to make Evos Legends proud in the MPL ID arena.
Luminaire, who decided not to play last season, finally returned to defend Evos Legends.
Meanwhile, LJ, who was previously in RRQ Hoshi, will fill the empty tank role, together with Antimage will accompany LJ in Offlane.
There is also Darkness who was previously in AURAFIRE and Clover who previously played in MDL Season 2.
Also Read: Measuring EVOS Legends' Ideal Composition After LJ and Antimage Join
4. Bigetron Alpha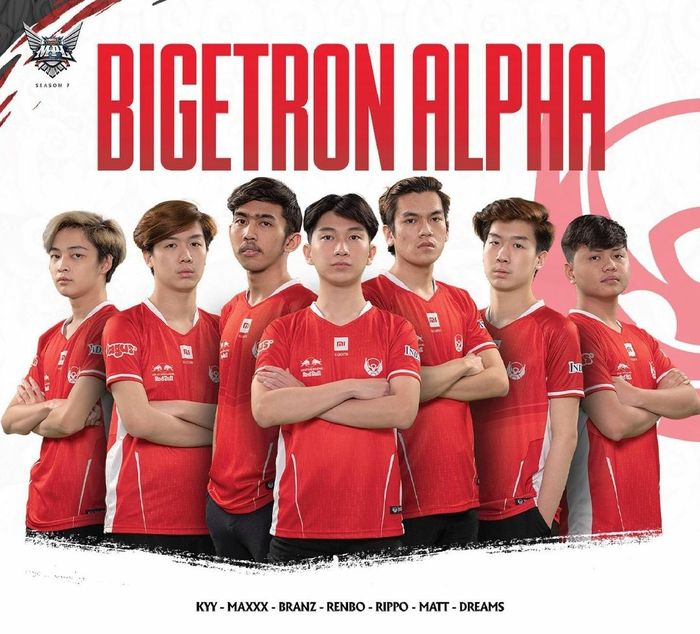 instagram/mpl.id.official
Bigetron Alpha MPL ID S7
Successfully occupying the third position last season, Bigetron Alpha did not make big changes.
Armed with the same roster, they are ready to compete again in MPL ID Season 7.
It's just that they have released the previous two roster, namely Taka and Bravo and the coach, Amoux.
Bigetron Alpha is also ready to work with a new coach, Ageee, who was previously their analyst in Season 6.
Also Read: Conquering Bigetron Alpha Without Reply, Alter Ego Passed to Grand Final MPL ID S6
5. Geek Fam ID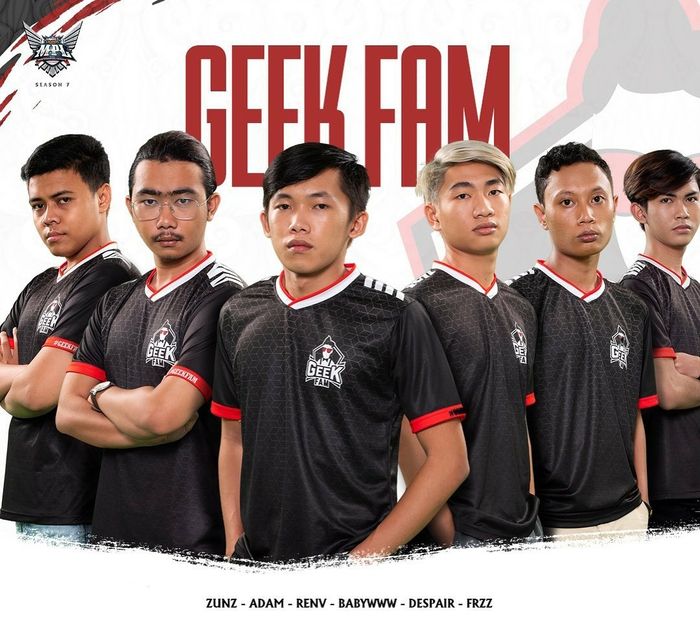 instagram/mpl.id.official
Geek Fam ID MPL ID S7
In Season 6 last, Geek Fam ID failed to enter the playoffs.
And now, they are starting to clean up by using players who mostly come from MDL.
The two MDL players who will fight with Geek Fam ID in MPL ID Season 7 are Zunz and Despair.
Meanwhile, they have released 5 players at once, namely wongcoco, Joker, Ramzu, and AyamJAGO.
Also Read: Revealing the Causes of Geek Fam & AuraFire Failed to Qualify Playoff MPL ID S6off
6. AURAFIRE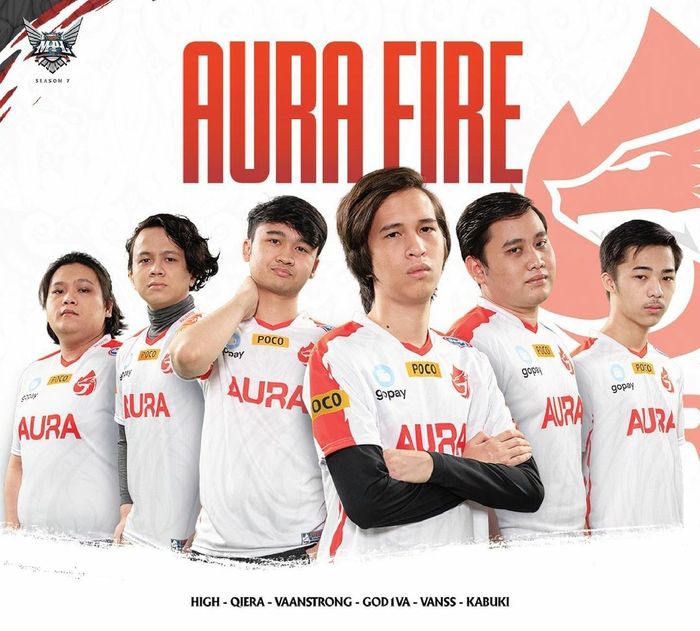 instagram/mpl.id.official
AURAFIRE MPL ID S7
After failing to qualify for the playoffs last season, AURAFIRE made improvements to its roster.
Therefore, with the current line up, AURAFIRE is ready to face MPL ID Season 7 with new enthusiasm.
They brought 2 new players as well as 1 coach and 1 new analyst, namely CLCL (coach), FACEHUGGER (analyst), Kabuki and GoD1va (new player).
AURAFIRE also decided to release their trainers and analysts Lionheart and Susu Gajah, as well as Darknesss, Khael, and Phoenix.
Also Read: Comeback! AURA Successfully Conquered EVOS Legends' Fierce Resistance
7. Genflix Aerowolf
Genflix Aerowolf officially announced the roster that will compete in MPL ID Season 7, where the old faces who played in season 6 are still adorning the roster list for this season.
There is also a new face with an old taste that has returned to play after being absent in several editions of MPL ID.
Not only did they announce the roster for MPL ID Season 7, the team with the white wolf logo also introduced their new coach, SAINTDELUCAZ.
As for MPL ID Season 7, Genflix Aerowolf has 8 flagship players, namely Bottle, Clay, Marz, Rinazmi, Bravo, Fredo, Watt and Kido.
Also Read: GFLX Aerowolf Officially Announces MPL ID S7 Roster and New Trainer
8. Onic Esports
Finally, there is the Yellow Landak team, who else if not ONIC Esports also made some changes to prepare for MPL ID Season 7.
ONIC Esports entrusts its 8 best players to compete in MPL ID Season 7, where 2 of them are new players taken from MDL, namely Maipan and Kiboy.
They are still loyal to 6 players who have dedicated themselves in Season 6, namely Drian, Sasa, Rasy, CW, Butsss and Sanz.
To get to a better ONIC, they also introduced two coaches, namely Somber (head coach) and Mars (assistant coach), and Lieberth (analyst).
Also Read: ONIC Butss Named As Most Improved Player MPL ID Season 6
Which of the 8 teams above do you support? guys?
Let us know by writing in the comments column yes!
PROMOTED CONTENT




Featured Videos