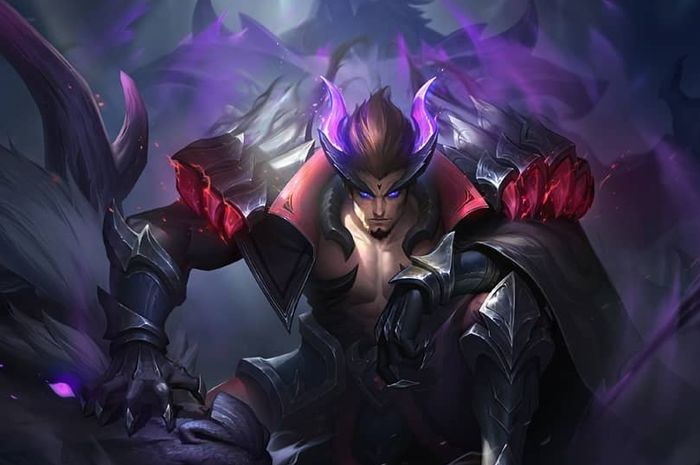 Moonton
Yu Zhong, a new hero with a role fighter in Mobile Legends
GridGames.ID – In the near future, Mobile Legends: Bang Bang will soon release a new hero named Yu Zhong.
This hero, who has been in Mobile Legends Advanced Server for almost 2 months, will reportedly be released on June 19, 2021.
This Hero role Fighter first came under the name Chong before being changed to Yu Zhong.
Also Read: Chong, the New Hero Fighter in Mobile Legends Can Turn into a Dragon
Yu Zhong, who specializes in Charge/Damage, has a total of 4 skills that can be used to attack opponents.
Uniquely, he has the ultimate skill that allows him to turn into a dragon called Black Dragon, you know!
While transforming, Yu Zhong will not be hit by an opponent's attack for a few seconds, instead he can counterattack just by pointing the Black Dragon at the opponent.
Also Read: Listen Here! Tips and Tricks to Become a GG Tank in Mobile Legends Meta 2021
To find out more clearly about what skills Yu Zhong has, just see the explanation below.
Cursing Touch (Passive Skill)
Yu Zhong leaves Sha Residue to the target every time he deals damage to enemy heroes and collects Sha Essence at the same time.
Sha Residue explodes when the stack is full, consuming 1 stack every few seconds.
Each use of the stack deals part of the target's lost HP as Physical Damage and recovers some of the lost HP, and collects Sha Essence for Yu Zhong.
When the Sha Essence is fully charged, Yu Zhong gains Movement Speed ​​and Spell Vamp.
Dragon Tail (Skill 1)
Yu Zhong infused power into his cloak and turned it into a weapon that started attacking nearby opponents after a short delay.
The sharp tip of the cloak will deal more damage to the opponent.
Also read: 5 reasons Uranus Mobile Legends is now often used as an offlaner
Soup Grip (Skill 2)
Yu Zhong releases Dragon Soul and deals damage to all enemies in front of him, slowing them down.
After hitting the target, Yu Zhong's next basic attack will be increased and give increased damage and leave additional Sha Residue.
The increased damage scales with the number of targets hit to 5 targets hit.
Furious Dive (Skill 3)
Yu Zhong jumps into the designated area with full power and deals physical damage, then he is able to jump once again in the direction of movement.
After a short delay, enemies in the area of ​​effect will be airborne and receive additional physical damage.
Also Read: Mobile Legends Again Announces New Hero Fighter Named Khaleed
Black Dragon Mode (Ultimate Skill)
Yu Zhong turned into Black Dragon Mode and started charging.
He will gain Immune against Crowd Control and ignore obstacles and increase Max HP then deal Physical Damage to enemy heroes in his path and cause a knockback effect on them.
After exiting Black Dragon Mode, Yu Zhong will deal the same damage to nearby enemies and enter Dragonoid Mode with the help of the remaining black dragon's influence.
Dragonoid Mode increases the range of all Yu Zhong's skills.
Also Read: Moonton Announces New Hero Mobile Legends Type Assassin, Benedetta
You can find Yu Zhong on the Original Server Mobile Legends on June 19, 2021.
To have it, you can buy it with 32 thousand Battle Points and 599 diamonds.
There is a discount of 30 percent that you can get in the first week of release to buy Yu Zhong's hero if you use diamonds.
Not only heroes, you can also get Yu Zhong's skin named Emerald Dragon on the same date and can be purchased for 269 diamonds.
Who here can't wait for Yu Zhong to appear in Mobile Legends?
PROMOTED CONTENT




Featured Videos