GridGames.ID – Snow Paradise comes in version 0.16.0 which you can enjoy by updating it first.
It takes 1.57 GB update for Android and 2.4 GB for iOS which can be updated on Play Store and App Store.
Every player who has not updated, cannot play with friends who have updated.
Read also: This is the key to the success of the ExGCON event at Balai Kartini, Jakarta
There are 3 features that you can play in Erangel during the snow season.
1. Cable Car
Cable car
By using the cable car while exploring the snow paradise area, you can fire using weapons against enemies that pass through the cable car.
2. Snowboard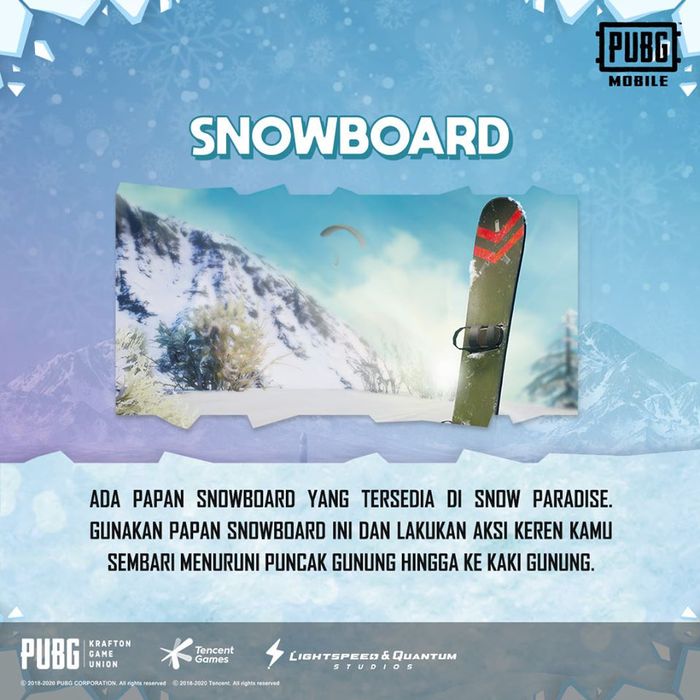 Snowboard
Snowboard boards are only available in snow paradise and can be used in some places where it snows.
3. Ice Eggs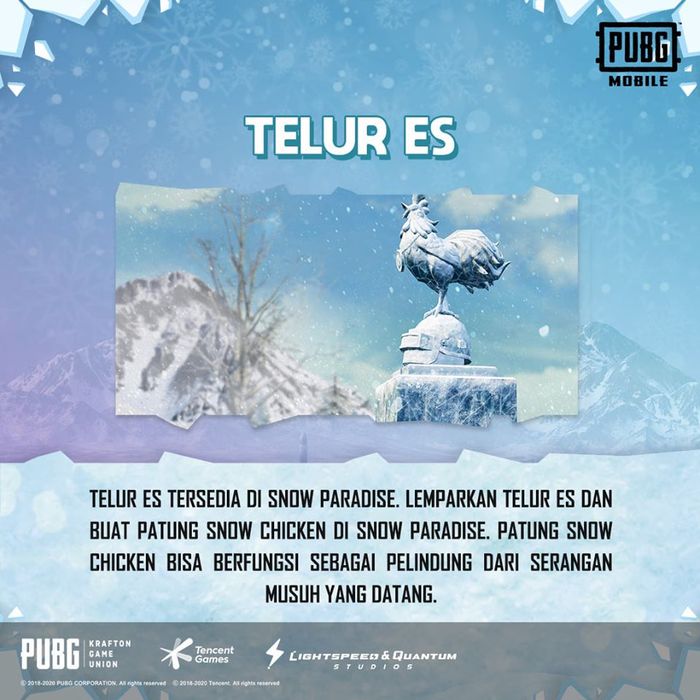 Ice Egg
The ice egg is on the grenade button, smoke that you can throw to the ground and become an ice statue that serves as a shield against enemy attacks.
Watch the following video right away.
How about you guys, the 3 newest features in Snow Paradise this time? Are you interested in trying it?
PROMOTED CONTENT




Featured Videos