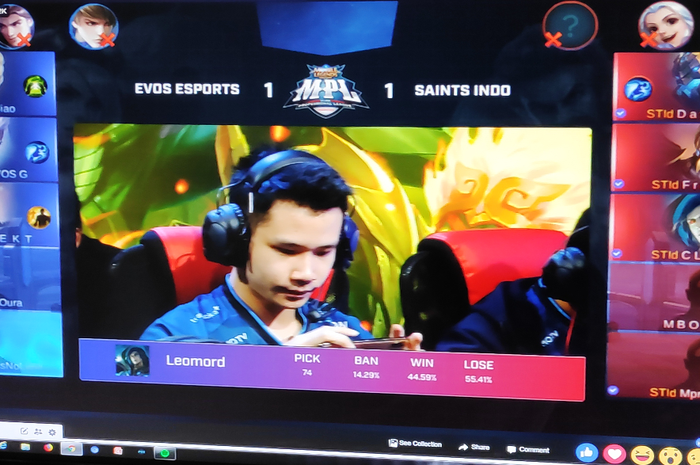 GridGames
Evos vs Saints Indo MPL ID S3 Week 5 Day 2
GridGames.ID – Entering the second day of the fifth week, the Mobile Legends Professional League Indonesia (MPL ID) Season 3 match is getting hotter.
There is a team at the bottom of the standings, namely Saints Indo, who faced Jessnolimit et al aka Evos eSports.
The White Tiger team, Evos eSports, managed to show their fangs in the first match. Where they managed to beat the team fronted by DayLen, Saints Indo.
Read also: Getting more excited, here are the results of the MPL ID Season 3 Week 5 Day 1 match
Even though they have fought as much as possible, Saints Indo is not stronger to dominate the game.
In the second match between this well-known Indonesian eSports team, Saints Indo began to show their best performance.
DayLen et al learned from their mistakes in the first match and began to be able to read the tactics of the Evos eSports game.
Successfully stealing Lord, Saints Indo began to be confident to continue to push the turrets belonging to Evos eSports one by one.
Until there was a war that required several Evos members to die at the hands of Indo Saints players and Lord still continued to advance.
Because there is no longer any defense from Evos, the Indo Saints together with Lord were able to break Evos' Nexus.
These two teams have a balanced score, which is 1-1, and requires a third match to be decided.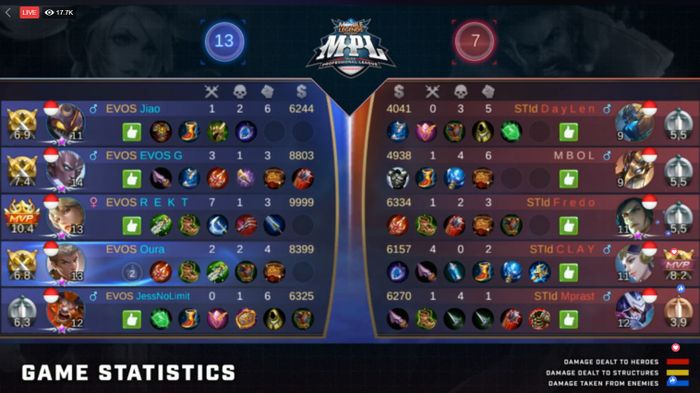 Live Streaming MPL ID S3
Evos vs Saints Indo final result
The decisive match between Evos and Saints Indo went fast and didn't take long.
Jessnolimit uses a tank hero, namely Minotaur, you know. Usually, Minotaur is always picked by DayLen. However, DayLen had to give in and play using Grock's hero.
Meanwhile, Rekt from Evos in the deciding match swapped positions with Jessnolimit. Rekt became a carry with the hero Kimmy in the deciding match.
Also Read: The Prime eSports Wins Against Bigetron at MPL ID S3 Week 5 Day 1
Slowly but surely, Evos casually started destroying the Indo Saints turrets on the upper side.
Meanwhile, Evos also excelled in gold, where they managed to steal the Turtle several times, and also managed to create kills that were far from their opponent, Saints Indo.
The first lord was also secured by the Evos team and they began to disrupt the Indo Saints territory.
Even though the Lord had to die, Evos managed to break the Nexus or Base belonging to the Indo Saints in just 10 minutes.
The victory belongs to Evos with a final score of 2-1 over Saints Indo.
PROMOTED CONTENT




Featured Videos