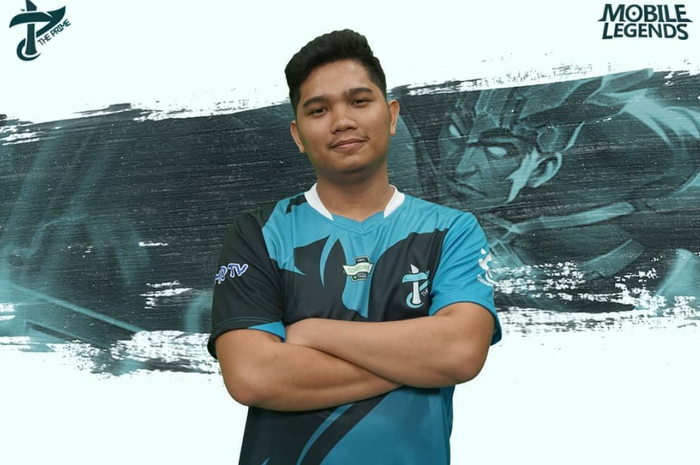 instagram.com/theprime.esports
Hafizhan
GridGames.ID – For those of you who are faithful to watch Mobile Legends Professional League Indonesia (MPL ID) Season 3, of course you are familiar with the name "Clover", dong?
Yep, pro player from The Prime eSports this ever caused a commotion because it was able to create Savage against Evos eSports using hero Gusion in one of his matches in MPL ID Season 3.
Clover, whose real name is Hafizhan Hidayatullah, was once Top Global number 1 for hero Harith in Season 11 Mobile Legends, you know. Crazy!
Besides that, he has also been global top number 13 hero Lunox, number 6 Kimmy, and number 16 Gusion in Season 11 yesterday.
Also Read: The Prime eSports Wins Against Bigetron at MPL ID S3 Week 5 Day 1
"Initially playing Mobile Legends because my brother invited me in December 2016 when Season 2 was about to finish, only to retire," said the 21-year-old boy sharing his story with GridGames.
First time playing Mobile Legends, Clover likes to use hero Alucard, but along with the meta changes, Clover plays hero from various role in Mobile Legends.
"Just play, play. role whatever is important to play," he said.
If seen from heroes that Clover uses, he is more animating hero that always fills midlane, and you could say this Clover is one of the midlaner best during MPL ID Season 3.
"Now more prefer to midlane, probably because roam hahaha," he said, laughing.
Clover himself told how he first joined The Prime eSports team, "Initially because the manager of The Prime was a middle school friend of mine, his name was Reza Pahlevi. And at that time I was in Manado where I played Mobile Legends there. lag and had moved to play AOV. But finally back to Mobile Legends again because Reza asked."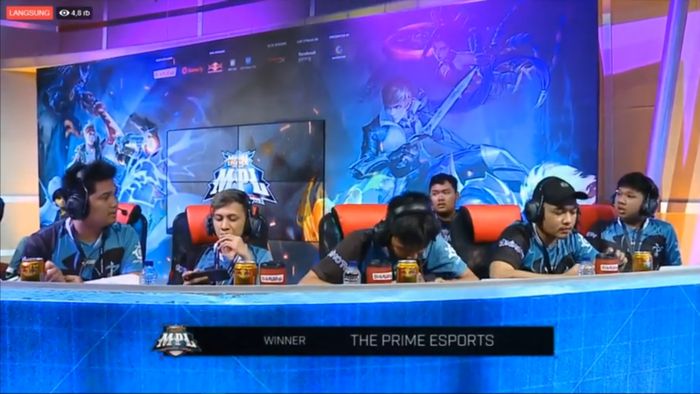 MLBB Official Facebook
The Prime eSports won in the first week of the second day of MPL ID Season 3 against Saints Indos
Becomes pro player or gamer In this day and age, there is no doubt about it, but convincing both parents to focus on this is not an easy thing.
This also happened to Clover who was initially doubted by his parents, but in the end he was able to convince him that it was pro player it can earn and not just play games.
"In the beginning, you must have doubted it. Only if it has been proven it can be trusted why not?" said the guy who idolized RRQ Lemon.
Clover himself does not have a definite time to play or practice Mobile Legends.
"Have you ever played Mobile Legends from being literate to not taking a shower, not washing your face, lying down and playing. You only wake up when you want to eat. Just stay like that until morning again," said Clover
Clover himself admitted that when he was still in school he had slept in an internet cafe, and this became very natural for hard-line gamers. Surely you who are hard-line gamers have done the same thing, right?
The Prime eSports Wins Against Bigetron at MPL ID S3 Week 5 Day 1
Also Read: Indo Saints Successfully Conquered The Prime eSports in MPL ID Season 3 Regular Season
Doi at first really liked to play games from the PlayStation 1 era. But, if for online gameClover, who is usually called Apis, admitted that he had started a hobby since 6th grade.
Clover has also won the Lost Saga National Championship tournament several times with his team from 2014 to 2016. Cool!
However, Clover admitted that, "now only focus on playing Mobile Legends, only mobile legends, focus is the key!"
For you Mobile Legends players, there are tips so pro player from Clover here.
"Everything comes back to talent and hard work that must be balanced. Because great talent without hard work will be of no use, and vice versa. So in my personal opinion, these things must be balanced," he concluded.
PROMOTED CONTENT




Featured Videos