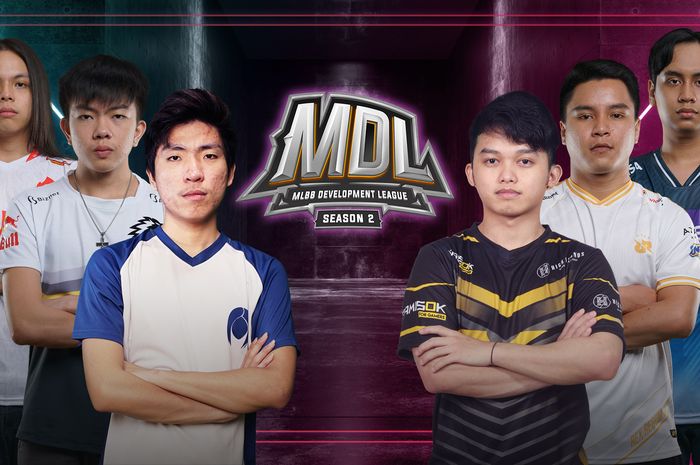 MDL Season 2 debut player
GridGames.ID – Increasingly tense, Mobile Legends Development League (MDL) Season 2 has just passed its 6th week.
That's a sign, there is still one more week to enter the Playoffs.
During the MDL Season 2 journey, there were 11 teams competing, of which 3 came through the qualifying path.
New players at MDL Season 2 will not only bring experienced players, but also debutants or players who have just tasted the competition in this event.
Also Read: Profiles of 3 Non-MPL Teams Struggling at MDL Season 2
The debutant players themselves are scattered in almost all teams, be it XcN BKB, SIREN Esports, EVOS Esports, Alter Ego X, and many others.
Several debutants shared stories about the MDL Indonesia event starting with Carrot or a player by the name of Vony who defended XcN BKB.
The player shared stories about MDL Indonesia and its benefits for young esports talents.
"In my opinion, MDL is a second caste tournament which will be participated by eight MPL franchise teams and 3 qualifying teams that can show off, including XcN BKB. In the official tournament from Moonton this time, I am very enthusiastic to compete for XcN BKB," he said.
The player said that it is not true that the MDL team is weak and not as strong as the MPL teams.
"That's not true, it's difficult to compete in MDL Season 2 in the range of numbers 7 to 10, the teams competing are equally strong. As an MDL debutant, I am also happy to be able to compete with great players," explained the player who goes by the name Vony.
Also Read: Here Is The List Of The 10 Most GG Non-MPL Team Players in MDL Season 2
Siren Esports debutant, Thomas "SamoHt" also gave his opinion about the MDL Indonesia event.
"In my opinion, MDL is a second tier match from Moonton, which is really aimed at finding superior seeds for the main league, namely MPL. The uniqueness of MDL Indonesia itself is as a talent search event for new players who have not yet received the spotlight in the realm of Indonesian esports. And I think Moonton's move to make MDL is right. Finding new esports talents is not easy, but Moonton dares to jump right in," said SamoHt.
The player also has hope in the MDL Season 2 event and its comparison when compared to MPL.
"I want to go to the premier league, namely MPL after the MDL Season 2 event is over. The difficulty between MDL and MPL itself is different in each league. There is a unique style of play, so if you ask about difficulties, everything is difficult," concluded SamoHt.
Indeed, the debutants have their own pressure on the MDL Season 2 event, especially at the official prestigious event from Moonton.
Many strong teams compete and often produce dropouts to the MPL league through the MDL event.
Also Read: Not Only MPL, MDL Season 2 Also Builds Indonesia's Esports Ecosystem
The stories from SamoHt and Carrot are just a few of the views and hopes as players who have just set foot in Moonton's official event, namely MDL Season 2.
Do you think these debutants will be able to lift their team to the top of the standings?
To find out the answer, don't forget to continue to watch exclusively the actions and strategies of the best MDL Indonesia teams at the MDL Season 2 event, OK!
PROMOTED CONTENT




Featured Videos