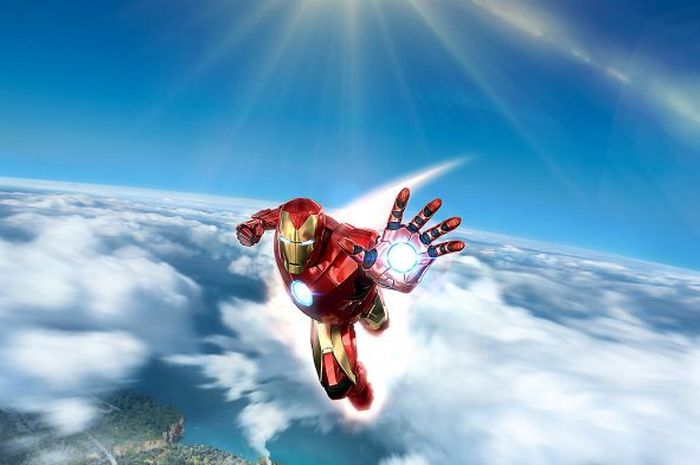 Sony & Marvel
Marvel IronMan VR game will give you an experience like being a real IronMan
GridGames.ID – Games Iron Man VR, which will be released on July 3, 2021, finally got more detailed information from the developer.
Reporting from Gamespot, the new details were given by Ryan Payton as Director of Camouflaj who developed this game.
Payton said some of the game's locations are a mix of the real world and famous places in the Marvel Universe.
Also Read: Goks! Marvel Spider-Man: Miles Morales Uses Ray-Tracing Technology
Like the SHIELD Helicarrier, you can explore at length, as well as disabled Stark perks.
You can also fly around Shanghai, avoiding tall buildings and exploring the area around the map.
Uniquely, for those of you who are curious about the inside and outside of the Iron Man suit, you can visit Tony's arsenal and see it live in VR.
Also Read: MARVEL Future Fight Update Presents Guardians of the Galaxy Characters
Various fighting abilities are also revealed here.
One of them is increasing movement speed with special rocket launchers from his boots to rockets to destroy things.
You can also use the Unibeam, Iron Man's special weapon that looks like a laser.
Also Read: Here's Sony & Marvel's Latest Game Release Date, Marvel Iron Man VR
Payton himself said that the Iron Man VR game is a very meaningful Tony Stark story.
"Several other Marvel characters will also appear in this game, such as Nick Fury, Pepper Potts, Friday, and a number of other characters that have not been revealed," he concluded.
Who can't wait to play this Iron Man character game?
PROMOTED CONTENT




Featured Videos