GridGames.ID – Right released last October 2021, the Silvanna hero is now so often seen in Ranked Mode in the Mobile Legends game: Bang Bang.
This hero who is included in the Fighter/Mage role has a strong solo ability.
Hence, Silvanna is often used as an offlane hero in the top lane.
Also Read: Luo Yi's Sick Build, New Hero Mobile Legends RRQ Lemon Version
Silvanna fights with her flagship weapon, which is a spear she uses to stab the enemy.
Having the Initiator/Charge speciality, makes Silvanna a hero who can be said to be troublesome for opponents.
In addition, Silvanna can also jump in an area and deal considerable Magic Damage to enemies in the area.
No wonder Silvanna is often the choice for offlaner players, even a banned hero.
Also Read: More Scary! This is the Sickest Build Natalia Mobile Legends 2021
For those of you who want to use this hero, don't use the build item wrong, because it can affect Silvanna's game.
You have to see the recommendations for the sickest Silvanna Mobile Legends 2021 build item, the GridGames version, below. Check it out!
1. Warrior Boots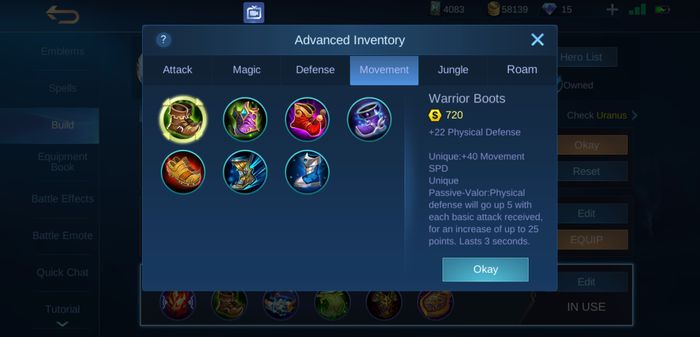 Warrior Boots
First, of course, you have to buy items that can increase the Movement Speed ​​attribute.
Warrior Boots are suitable for Silvanna to use as a Mage hero as well as a Fighter because this type of shoes can add +22 Physical Defense.
Also Read: Pharsa Mobile Legends Build Items Hurt Meta 2021 (Core Version)
2. Glowing Wand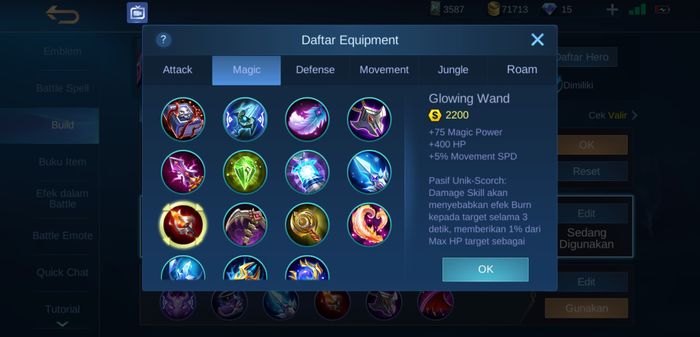 Glowing Wand
The second item, you can use the Glowing Wand type Magic item which can add +75 Magic Power, +400 HP and +5% Movement Speed.
Glowing Wand can also add a unique passive where Silvanna's damage skill will cause a Burn effect to the enemy target for 3 seconds and deal 1% of the target's Max HP as Magic Damage per second.
Also Read: Try Here, Build Items for Uranus Mobile Legends 2021 (Offlaner Version)
3. Concentrated Energy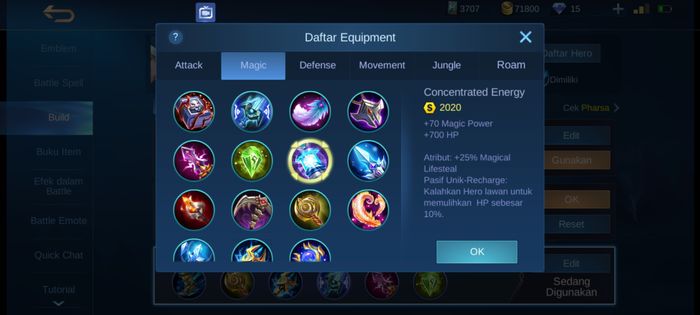 Concentrated Energy
You can choose Concentrated Energy as the third item that can add +70 Magic Power, +700 HP and +25% Magical Lifesteal attribute.
The unique passive of this item can be obtained by Silvanna when she defeats the opponent's hero to restore HP by 10%.
Also Read: Auto Banned! This is the Sickest Diggie Mobile Legends Build 2021
4. Feather of Heaven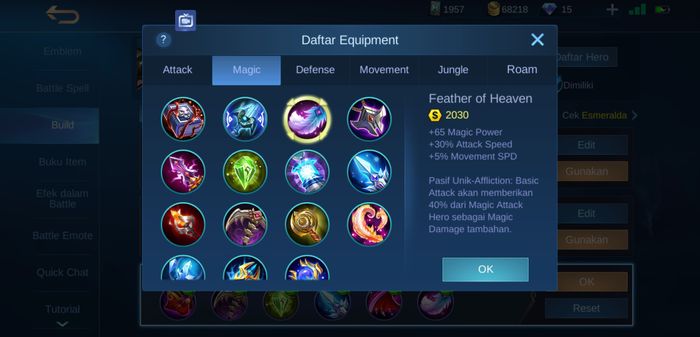 Feather of Heaven
The fourth item, you can use a Magic item called Feather of Heaven which can add +65 Magic Power, +30% Attack Speed ​​and +5% Movement Speed
In addition, Feather of Heaven also has a unique passive where Basic Attack will deal 40% of Silvanna's Magic Attack as additional Magic Damage.
Also Read: Really GG! This is the Build Valir Mobile Legends hurts Meta 2021
5. Immortality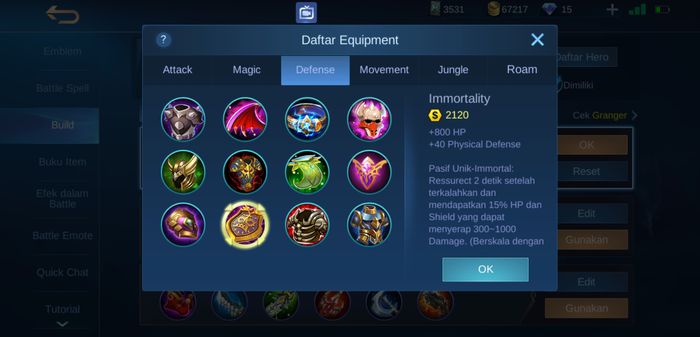 Immortality
The fifth item, you can buy a defense item called Immortality.
If you buy this item, Silvanna can get additional stats in the form of +800 HP and +40 Physical Defense.
Immortality has a unique passive where you can resurrect 2 seconds after being eliminated by your opponent and get 15% HP and a shield that can absorb 300-1000 damage.
Also Read: So Auto Banned! This is the Worst Claude Mobile Legends Build 2021
6. Queen's Wings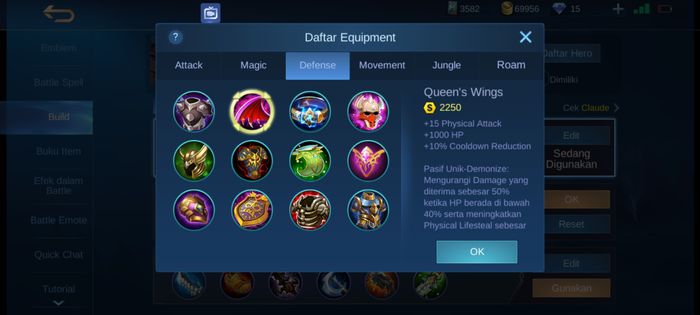 Queen's Wings
The last item during the late game, you have to buy according to your needs by seeing how the situation and conditions of the gameplay are when you play.
GridGames itself recommends Queen's Wings which is the second defense item for Silvanna.
This item can provide an additional +15 Physical Attack, +1000 HP and +10% Cooldown Reduction.
Also Read: Must Know! This is the build of Selena Mobile Legends hurts Meta 2021
Well, that's the sick Silvanna Mobile Legends build item for Meta 2021 that GridGames recommends.
You can directly apply it in the game, yes!
PROMOTED CONTENT




Featured Videos