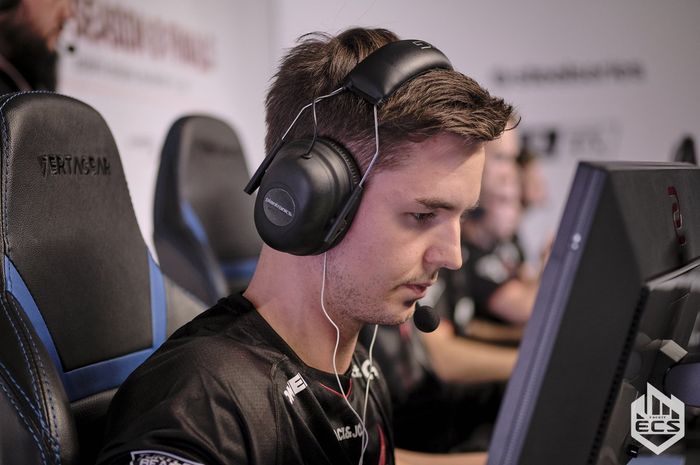 Device, helped Astralis win a landslide on the first map map
GridGames.id – The best CS:GO team in the world today, Astralis shows consistent performance at ECS CS:GO 2021.
Astralis accompanied Team Liquid to advance to the semi-finals as well as qualify from the group phase.
This achievement was obtained after successfully defeating Fnatic in group B.
Also Read: CS:GO Players Successfully Create Anti-Cheat AI System, Nets 14 Thousand Cheaters
Astralis successfully defeated the DreamHack Masters Malmo 2021 champion with a landslide score, 2-0.
In the first map, Nuke, Astralis showed the difference in ability by immediately leaving Fnatic with a score of 6-1 and continuing to run up to 10-5.
Nicolai 'device' Reedtz became the decisive player for Astralis' victory in the Nuke map.
Device successfully recorded 26 kills and the highest percentage of team participation, 90.9 percent.
In the first map, Astralis managed to beat fnatic with a final score of 16-6.
Here are the first 2 kills ???? pic.twitter.com/EOwvyuZj9u

— #ECS8 Finals ???????? (@ecs) November 29, 2021
In the second map, Inferno, fnatic showed a struggle and did not want to lose just like that.
The match in the second map was quite tight, because in the middle of the round, a score of 8-7 was awarded to Astralis.
Only 1 point adrift makes fnatic continue to attack passionately.
Also Read: Dramatically, Fnatic Successfully Becomes the Champion of DreamHack Masters Malmo 2021 CS:Go
Unfortunately, the slick games of flusha and KRIMZ couldn't help fnatic.
The duo of Astralis players, dupreeh and device helped Astralis to record a victory in the second half of the second map.
Astralis again won 8-7, meaning that Astralis succeeded in defeating fnatic in the second map with a score of 16-14.
The best team in the world proves their rank true once again!#ToTheStars @astralisgg take down @FNATIC 2-0 and advance to the #ECS8 Finals Playoffs pic.twitter.com/44W97drFFK

— #ECS8 Finals ???????? (@ecs) November 29, 2021
With this victory, Astralis has the right to advance to the semifinals.
Meanwhile, fnatic must fight for the semifinal position by competing in the lower bracket.
Fnatic will have a match between the Sharks and MIBR in the middle.
PROMOTED CONTENT




Featured Videos