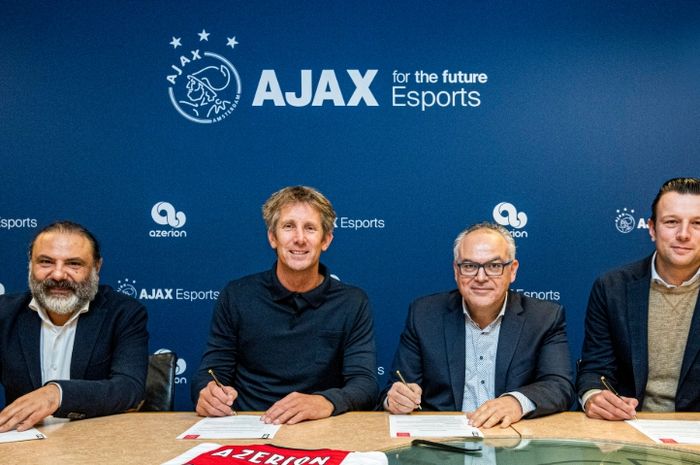 Ajax Esports collaborates again to develop mobile gaming
GridGames.id – More and more professional football clubs are entering the esports industry.
This time, a professional football club from the Netherlands, AFC Ajax, has again opened up opportunities in the esports industry.
AFC's esports division partnered with European-focused technology and media company Azerion.
Also Read: Barcelona Football Club Announces Formation Of Rocket League E-Sports Team
The collaboration between the two resulted in an agreement to develop a mobile gaming strategy for the next 3 seasons (years).
The Ajax Esports Division is the official organization under the auspices of the professional football club AFC Ajax.
Ajax Esports has been in the FIFA esports game for a long time and has at least 6 FIFA players.
Regarding this collaboration, AFC Ajax Commercial Director, Menno Geelen welcomed and revealed the reasons for the collaboration.
He stated that both Ajax and Azerion have the same ambition: to rule the world with their respective roles.
This ambition is then spawned in a collaborative mobile gaming strategy and aims to become a leader in the esports industry, especially mobile gaming.
Azerion has long collaborated with AFC Ajax, and revealed that it will release the Ajax Gaming Academy Mobile application.
Also Read: Arsenal Football Club Goalkeeper Bernd Leno Forms FIFA 20 Esports Team
AFC Ajax is a professional football team that is actively developing its division in the esports industry.
Last February 2021, for example, Ajax Esports established a long-term partnership with several sponsors who are often involved in Esports tournaments.
Call it ICONIX, Plantronics, Playseat, Subway, PayPal, to Adidas.
This collaboration was established by Ajax Esports in the context of the new season of FIFA Esports.
PROMOTED CONTENT




Featured Videos